ZLX-P Series Perforated Film Producing Line
ZLX-P Perforated Film Producing Line
Product description: We has successfully developed and produced various types of extrusion lines,including high-speed cast film lines, breathable film lines, multi-layer co-extrusion cast film lines
Key words:
ZLX-HS HIGH PERFORMANCE CAST FILM LINE
ZLX-TQ HIGH SPEED BREATHABLE FILM LINE
In ZLX-P series perforated film production line,we use PE/EVA/PP/ filler / additives and other mixed materials to produce perforated film. After four times' upgrading, the fourth generation of equipment has the characteristics of high efficiency, stability, multi-function and modularization. Depending on the hole type, width and material of the product, it can be equipped with vacuum suction system or roller punching system, and it can also be connected to a non-woven fabric unwinding system to realize the producing of non-woven fabric laminating perforated composite film. ZLX-P line is suitable for producing sanitary consumables, medical undercover and surface functional products, breathable packaging, water filtration base-film, agricultural film, functional film etc..
Catering to the different needs and requirements, the above lines could be equipped with single-layer / multi-layer co-extrusion system, 2nd. Perforating devices. And functional units such as material component proportion measurement loading system, corona system, defect detection, inline thickness gauge, automatic adjustment T-DIE, inline slitting system, unloading & weighing system ,remote maintenance and other functional parts can also be chosen according to real requirement.
设备宽度 Coating DIE width

制品宽度 Finished product width

淋膜层克重 Extrusion layer gsm

挤出产能 Extrusion capacity

挤出结构 Film structure

螺杆模式 Screw type

设计速度 Designed line speed

1300-2100mm → 3600mm (R型)

1020-1820mm → 3200mm (R型)

12-45g/㎡

最高 Maximum to 5T/D → 8T/D (R型)

单层 Single layer / 多层共挤 Multi-layer

单螺杆 Single screw / 共挤 Co-extrusion / 双螺杆 Twin-screw
Changzhou ZL-Machinery Co.,Ltd.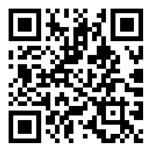 Mobile Website
---