ZLX-T Series Cast Packaging Film Line Series(Stretch Wrapping Film / Protective Film / Herbage Wrapping Film / Transparent Film For Printing & Coating丨Matte Film / Frosted Film / Semi-transparent Film)
ZLX-T Cast Packaging Film Line Series(Stretch Wrapping Film / Protective Film / Herbage Wrapping Film / Transparent Film For Printing & Coating丨Matte Film / Frosted Film / Semi-transparent Film)
Product description: We has successfully developed and produced various types of extrusion lines,including high-speed cast film lines, breathable film lines, multi-layer co-extrusion cast film lines
Key words:
ZLX-HS HIGH PERFORMANCE CAST FILM LINE
ZLX-TQ HIGH SPEED BREATHABLE FILM LINE
Lines from ZLX-T series are mainly used for extrusion production of packaging consumables such as packaging film / protective film / ritzy plastic decoration film,using polyolefin and compatible additive resin as main materials. The lines are widely used in producing packaging film / pack consumables / decoration materials and protective materials. The series function covers transparent / matte / frosted film texture, as well as low & medium gsm film thickness .Customers could order both transparent forming, frosted / matte forming and embossing producing functions according to actual needs. If only the transparent forming system is configured, the commonly used stretch wrapping film, protective film, herbage grass wrapping film, ritzy bag film, etc. can be produced. And frosted film, matte film, semi transparent film, embossed film used for outer packaging and decoration can also be produced if the extra matte frosted or embossed forming system is added. ZLMC has continuously upgraded this series of machine lines over the years. At present, ZLX-T has excellent extrusion effect and high-performance adaptability. The standard lines, non-standard lines and test lines can be ordered, and special functions can also be customized according to the actual needs.
Catering to the different needs and requirements, the above lines could be equipped with single-layer / multi-layer co-extrusion system. And functional units such as material component proportion measurement loading system, corona system, secondary embossing unit or perforating devices, defect detection, inline thickness gauge, automatic adjustment T-DIE, inline slitting system, unloading & weighing system ,remote maintenance and other functional parts can also be chosen according to real requirement.
设备宽度 Coating DIE width

制品宽度 Finished product width

淋膜层克重 Extrusion layer gsm

挤出产能 Extrusion capacity

挤出结构 Film structure

螺杆模式 Screw type

设计速度 Designed line speed

800-5800mm

500-5500mm

10-400g/㎡

最高 Maximum to 75T/D

单层 Single layer / 多层共挤 Multi-layer

单螺杆 Single screw / 共挤 Co-extrusion / 双螺杆 Twin-screw
Changzhou ZL-Machinery Co.,Ltd.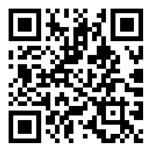 Mobile Website
---