ZLX-TEST Midium & Mini Lab Scale Extrusion Line
ZLX-TEST Midium & Mini Lab Scale Extrusion Line
Product description: We has successfully developed and produced various types of extrusion lines,including high-speed cast film lines, breathable film lines, multi-layer co-extrusion cast film lines
Key words:
ZLX-HS HIGH PERFORMANCE CAST FILM LINE
ZLX-TQ HIGH SPEED BREATHABLE FILM LINE

Single layer / co-extrusion /laminating coating specialized lab line on sale.
If the low cost,high effecient fast extrusion casting/calendering/laminating film test is your willing.Our ZLX-TEST series will be your best assistant.
设备宽度 T-DIE width

制品宽度 Finished product width

挤出结构 Film structure

螺杆模式 Screw type

300-1200mm

150-900mm

单层 Single layer / 多层共挤 Multi-layer

单螺杆 Single screw / 共挤 Co-extrusion / 双螺杆 Twin-screw
Changzhou ZL-Machinery Co.,Ltd.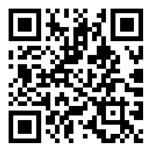 Mobile Website
---