---
Laminating machine production line: What should I do if there is a problem with the laminating machine?
---
1. During the application process, the laminating machine is relatively prone to various problems. If there is a problem, check it in time to avoid damage to the compound machine. Let's see how the laminator adjusts the time to cause eccentric wear.
2. If there is eccentric wear in the production line of the laminating machine, it is necessary to check the matching accuracy of the piston and the cylinder liner, and take measures to avoid eccentric wear during the production process. When changing seals, the laminator needs to be safe so as not to bring in stolen goods. The front (lower beam) square "thimble" supports stability. The compound machine starts with the bushing pressure ring (the pressure ring for the large diameter piston is too heavy, the compound machine can use a small hand hoist lift). Remove the seals one by one with a wire hook, replace with new ones, and hold the pressure ring tightly.
3. Some air in the laminator can be repaired by spotting, welding. After welding, a water pressure test must be carried out, the pressure is 1.2-1.4 times the steam pressure, and the welded joint must be flat. If the leak is caused by severe internal corrosion, it should be replaced. Avoid sealed "flanges". After the replacement of the laminating machine, the seal should be carefully inspected, the damage factors should be analyzed, and preventive measures should be taken. The specifications, structure and appearance of rubber seals and solvent-free laminating machines should be selected according to the specifications specified in the figure, and Watanabe Apricot should be randomly changed.
4. Coating machine steam elbow seals Heat press steam pipes Many rolling interfaces use asbestos packing sealing equipment. Asbestos fillers are easy to harden and leak at high temperatures. Choosing a ball connector with better sealing performance and a teflon base seal is more effective, and the seal can be used for about a year. The laminator has teflon, vinyl soaked asbestos thread, which may be pressed in the original box, but it is inconvenient to use. When replacing the sealing ring, the ring behind the sphere must go at an inclination angle of 45, but it will not affect the sealing effect.
5. If the laminator is damaged or the size boards are different, you cannot enter the laminator. Direct restraint of fibreboard without padding is not allowed. After the compounding length is stopped, the steam condensed water in the laminating machine should be cleaned in time to prevent internal corrosion. Part (or all) of the complex machine is not hot, indicating that the internal passages are blocked. Or there are "paragraph" teeth on the channel.
Changzhou ZL-Machinery Co.,Ltd.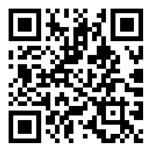 Mobile Website
---