Product Width:
3000-8000mm
Product Thickness:
Sheet:0.7-3mm
Lamination:0.1-2.5mm
Screw Diameter:
Φ120-Φ180
Screw L/D Ratio:
30:1--33:1
Extrusion Capacity:
500-2000kg/h(Co-extrusion)
Steel Roller Diameter:
Φ500-Φ1000
Linear Speed:
Sheet/Membrane: 1-10m/min
Lamination:2-10m/min
Description:(Equipment application and features) This machine uses flow casting techiniques to thermally extrude polyethylene or polypropylene through calendaring and cooling links into sheet (or roll material). It can also laminate with non-woven fabric, woven cloth as base fabric to produce geotextile. This kind of fabric has good waterproof and barrier properties, and is widely used in construction and decoration, road and bridge construction, civil engineering and other fields. The machine has high degree of automation and convenience, and high output. Final products have smooth surface, stable performance and strong durability.
Changzhou ZL-Machinery Co.,Ltd.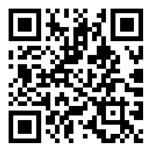 Mobile Website
---