Solar cell encapsulant film/Solar cell backplane film/Glass laminating film production line
Solar cell backplane film/Glass laminating film production line
| | |
| --- | --- |
| Material: | EVA, Crosslinking agent,PE,PVB and so on |
| Machine Width: | 1400-2800mm |
| Product Thickness: | 0.04-0.15mm or 0.2-1.5mm |
| Line Speed: | 2-10m/min or 15-70m/min (Depending on product kinds and material properties) |
| Screw Diameter: | Φ120-Φ150 |
| Screw L/D Ratio: | 30:1-35:1 |
Description:
The adhesive film has no stickiness at room temperature. After hot pressing under certain conditions, it will be fused, bonded and crosslinked to produce a permanent adhesive seal. It is an indispensable part of optoelectronic materials and glass products industry.
Raw material:
EVA hot melt adhesive, chemical name: Ethylene-vinyl acetate copolymer; Main process:Homogeneously mixing EVA pellets with crosslinking curing agent and tackifier, and then adding treated antioxidant, UV absorbers, stabilizer,etc. to the mixer. After blending and extruding by the extruder, flow casting, cooling and traction, final products are achieved.
Product application:
1. Solar module packaging material;
2. Building and inner decoration safety laminated glass mezzanine glue (cheaper prices, can replace PVB)
Changzhou ZL-Machinery Co.,Ltd.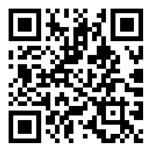 Mobile Website
---